<<<<<>>>>>

Helsinki-based FixC is an independent artists co-operative, which was launched in April 2007 to generate, distribute and promote video art, media art and experimental cinema and to produce curated touring exhibitions, arrange screenings and special venues with artists talks.

<<<<< STAY @ HOME >>>>>
To contain the COVID-19 outbreak people are encouraged to stay home and limit their social interaction.

To bring some art to homes in these difficult times FixC cooperative artists Juha van Ingen, Erkka Nissinen, Seppo Renvall, Jarkko Räsänen and Kari Yli Annala are sharing some videoworks from their archives.

<<<<<>>>>>
* S * T * A *Y * @ * H * O * M * E *
MADE IN HONG KONG

Hand processed S8 transferred to video, stereo, 00:05:40, 2017 (the sound starts in the midle of the film)

A film by Seppo Renvall, Juha van Ingen and Jarkko Räsänen

"Made in Hong Kong was made during our visit to Papay Gyro Art Festival Kong Kong in 2015. The film is about our experiences in Hong Kong city and the forest of Cheung Chau island."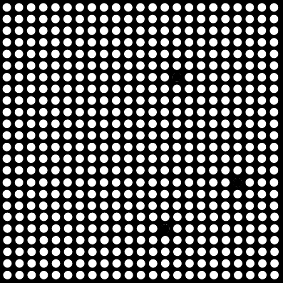 Dot Changing

GIF animation, loop, 1998

By Juha van Ingen

" A low-tech animation created in the spirit of structuralism. A simple animation which should be viewed when everything else seems to be too important."



VANTAA

Video, 00:11:50, 2008

By Erkka Nissinen

A musical journey. Arnold Schönberg is looking for his yoghurt – Karlheinz Stockhausen might have something to do with it?



BLACK

4:3 Video, 00:02:47, 2011

Seppo Renvall

An illustration for the song by Maija Saksman.



Marche Funèbre

Video, 00:06:31, 2013

By Jarkko Räsänen

Moths flew inside my studio after the video projector's light in the countryside of Wiepersdorf. Spiders ate them. After I cleaned the floor and threw them outside, I noticed that one started to move by itself against the wind. As I looked down, I noticed an ant carrying the corpse back towards the grassfield and forest where it originally had come from. The soundtrack consists of field recordings including birds singing, and the sounds of an ant colony walking over dry leaves accompanied by looping piano chords?



A Life of One's Own (a long tomorrow)

Video, 00:09:00, 2008

By Kari Yli Annala

The story of a lonely journey to the unseen future.




Other FixC projects you can enjoy from your homes:

Teletext Art 2020, TART2020

25.2.-25.4.2020 in YLE Teletext from page 820

TART2020 is showcasing artworks from 11 international artists specifically created for the Teletext medium. The works of Nadine Arbeiter (Germany), Cordula Ditz (Germany), Daniel Egg (Austria), Dan Farrimond (Great Britain), Juha van Ingen (Finland), Kathrin Günter (Germany), Raquel Meyers (Spain), Matthias Moos (Switzerland), Niccolò Moronato (Italy), Jarkko Räsänen (Finland) and Seppo Renvall (Finland) show a wide variety of different approaches and implementations for teletext art.


++ TART2020 ++

<<<<<>>>>>

" Postinternet.art"

A Wrong online biennale pavilion from 1.11.2017 to 31.1.2018

Curated by Juha van Ingen& Jarkko Räsänen in collaboration with FISH Gallery / FixC cooperative

Artists:
Shahin Afrassiabi, Anne Horel, Natasha Angashanova, Karin Ferrari, Ville Kallio, Cordula Ditz, Bernhard Gustav, Anastasia Mikhaylova, Gretta Louw and Kristina Sedlerova


++ Postinternet.art ++

<<<<<>>>>>

Back to The Future!

NOVA goes Back to The Future! A collaborative project with Papay Gyro Nights Art Festival Hong Kong!

GIF animations by Amanda Siegel, Christina Kramer, Emilie Gervais, Genetic Moo, Gretta Louw, Haydiroket (Mert Keskin), Karin Ferrari, Kathrin Günter, Jarkko Räsänen, Juha van Ingen, Nicolas Boillot, Systaime A.K.A Michaël Borras, Raquel Meyers and Roland Gätzschmann in:


++ Back to The Future: ++

<<<<<>>>>>

OCEAN in collaboration with Papay Gyro Nights Art Festival Hong Kong!

++ OCEAN ++

<<<<<>>>>>

Back to The Future!

PARALLAX View an on-line gallery of animated GIF's + GIF/Super8 Action marking the opening of Parallax View on the streets of Venice during the opening days of the 55th International Art Exhibition of la Biennale di Venezia.

GIF animations by Maggy Almao, Kim Asendorf and Ole Fach, Max Capacity, Lukas Hoffmann, Santtu Mustonen, Nicolas Sassoon and others...

++ PARALLAX View ++

<<<<<>>>>>