The next ITAF starts in ARD on the 16.8.2012 > more info <

INTERNATIONAL TELETEXT ART FESTIVAL ITAF
in YLE text is now over. We want to thank all artists and organisers for
participating!
The ITAF Yle info:
The opening event of The International Teletext Art Festival ITAF 8th
March 6pm - 9pm at XL Art Space (Vuorikatu 22 00100 Helsinki)

Program: Teletext art and music (music provided by BMTD63) + Guest star Yrjänä Sauros!

Inspired with the 30st anniversary of Teletext in Finland FixCcooperative (www.fixc.fi) has produced a International Teletext Art
Festival in collaboration with YLE.

The artworks are shown on the YLE Teletext pages 525-545 from 8th March to 8th Aprill.
ITAF is organised by FixC cooperative http;//www.fixc.fi in collaboration with YLE Finnish National Public Broadcasting Company.

more info: itaf(at)fixc.fi
The participating artists:
Frederic Cambus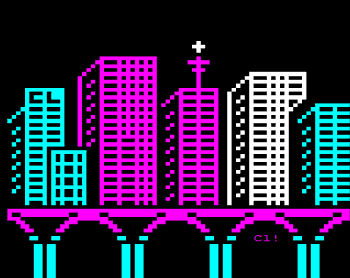 www.cambus.net

For as long as I can remember, I've been fascinated by type, fonts and printed materials. Growing up during the golden years of text terminals, PC's 80x25 text mode displays, Dot Matrix printers, and French Minitel (using Videotex display, closely related to Teletext), I naturally became a text mode artist. After drawing ASCII and ANSI art for over fifteen years, I've been turning myself to Teletext, a media offering a similar manner of expression, only with a more global and broadened audience.

- - - - - - - - - - - -

Ashley Anderson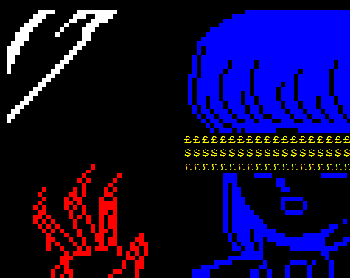 www.flickr.com/photos/pressstarttobegin

My work springs from examining economies of representation in early video games through the prism of art theory, materials, process, and history. Given the wide online availability of archived visuals and emulation programs which allow image capturing, the video games of my childhood have acquired a new graphical accessibility. I transpose these digital relics into real objects through drawing, painting, and printmaking. The images I use were never intended to be realized as objets d'art, but I am doing just that.

- - - - - - - - - - - -

Dan Farrimond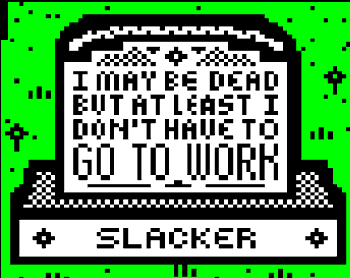 www.illarterate.co.uk

Dan Farrimond (Harry Yack) is a multimedia artist fascinated by retro technology and its associated aesthetics.

As we enter the Internet Age, teletext as we know it is in the last throes of its operational life. How will it adapt, if at all, to a constantly shifting technological climate? Will the internet be its saviour, or will this final bastion of a bygone age be lost to the annals of time?

If teletext is to go the way of video games arcades and audio cassettes, it certainly won't be forgotten. It is the grandfather of 21st century computing with hundreds upon hundreds of tales to tell, all on a 40 × 24 character grid.

- - - - - - - - - - - -

Frederico Malaca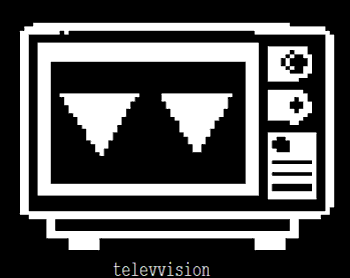 www.fredericomalaca.blogspot.com

Frederico Malaca, 25 years, sound and image student. Portugal. The work concived for ITAF is the symbol from one of my projects, Televvision (Televvision.blogspot.com ). in this project i create small video and image pieces working with the tv medium.Teletext format it's another tool to produce something releated with tv. Televvision It's a experimental project about televison and audio/video glitch.

- - - - - - - - - - - -

Raquel Meyers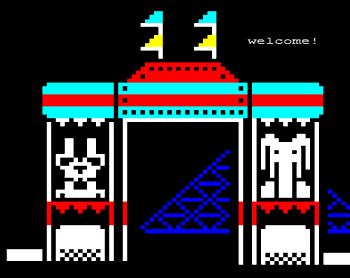 www.raquelmeyers.com

Raquel Meyers (Cartagena, 1977) works with low-res graphics and photography for performance, web, video and installations. Currently she works with storytelling in text mode (ascii, petscii, etc) together with Goto80. Lightrhythmvisuals released her collected works in 2010 on the DVD 'Useless, Yet Crucial'. It shows her characteristic mix of black humour, surreal imagery and low-res graphics.

Meyers grew up with black and white photography, singing in grind core bands, selling books and watching disturbing movies. During her time in Entter (2000-2007) she developed a frenetic style that is still "blowing minds (or causing seizures)" as Wired put it. There is little if any sentimality for old technologies. It is the brutalist way that fascinates her, noticeable in animation works such as The Emperor's Snuff Box (2008) and the stop motion work Dodekafobia (2009). The frenetic brutalism culminated with Polybius (2010) that mimicked a sense deleting arcade game from the 1980s, and her solo A/V performanceError Holidays (2010).

Since 2004 she has performed at VJ-festivals like Mapping and Cimatics, at 8bit events like Tokyo Blip Festival and the Playlist exhibition, aswell at Transmediale, LABoral and LEV Festival. She currently lives and works in Sweden.

- - - - - - - - - - - -

Tuomo Kangasmaa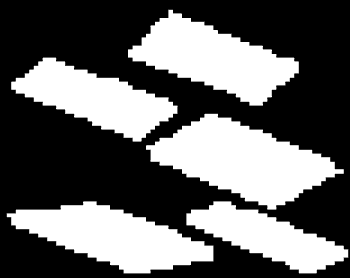 www.tuomokangasmaa.fi

Vanikan palat are two flashing B/W graphics inspired by finnish Crisp bread.

Tuomo Kangasmaa (born in 1965 in Kemi; lives and works in Oulu, Finland) studied experimental dance and theatre in Amsterdam. Kangasmaa has combined video and sound in his dance, performance art, and theatre performances. In recent years he has created video artworks and video installations, concentrating on traditional cinematic expression and on connecting performance and documentary material. In his aphoristic videos he pursues original, genuine feeling.

- - - - - - - - - - - -

Max Capacity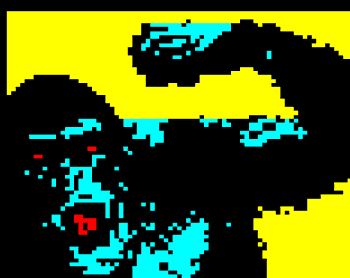 http://maxcapacity.tumblr.com/

Max Capacity suffers from a severe but well documented case of data-addiction, as well as a fetish for obsolete media and electronics. He currently lives and works on the outskirts of Silicon Valley, California, planning super-villain style revenge on the world.

- - - - - - - - - - - -

BYM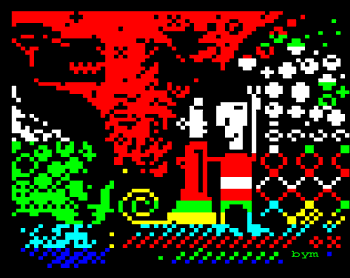 www.fredrik-olsson.com

During Swedish royal wedding in the summer of 2010 BYM made his first teletext art broadcast of cross stich instructions based on news photos. He is also a well known artist within the ANSI art scene (http://en.wikipedia.org/wiki/ANSI_art).

BYM has elaborated a pixel art style which takes inspiration from the act of painting and retro computer gaming. His motifs consists mostly of improvised miniature sceneries.

- - - - - - - - - - - -

Juha van Ingen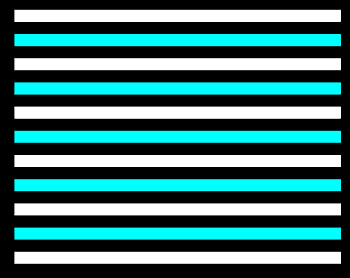 www.juhavaningen.com

'TRANSMISSION is the act of passing something on in to another place' Wikipedia
Juha van Ingen is a Helsinki based visual artist working in various mediums including lo-tech web and video art.

- - - - - - - - - - - -
Dave Needham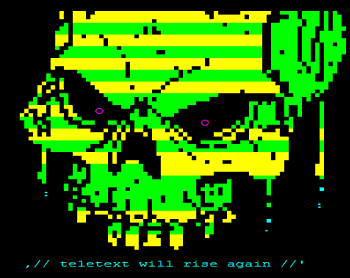 www.hyphenzoo.co.uk

Description: / designer / artist / illustrator / technologist DEADMEDIA : hauntology / brutalism / folklore / digital / analogue / pseudosatanism / modernism / english gothic cinema / obsolecense / superstition / kvlt / obscurantism PLATFORMS : ZX81 / ZX Spectrum / BBC Micro / Teletext / Diskbombs STATEMENT : These specific works in Teletext format came as a reaction to the end of Teletext broadcasting in the UK.

- - - - - - - - - - - -

Rich Oglesby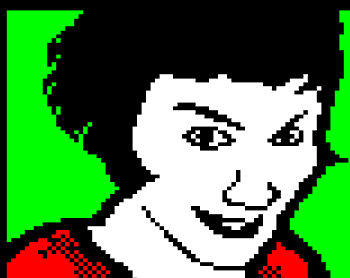 www.prostheticknowledge.tumblr.com
A collection of people who make the internet interesting for me ... and Soundwave and Amelie ...
- - - - - - - - - - - -

Gabriel de la Cruz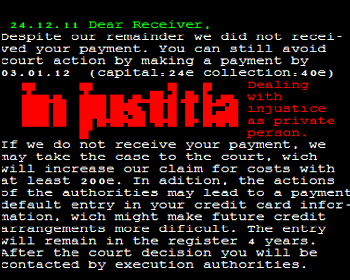 Gabriel de la Cruz is an immigrant in Finland. He likes when people argue if what he does is art or not. Lately he has been interested in politics, corporate culture, and institutional analysis. He sometimes makes visual works but cares very little about it. He is proud to celebrate the death of teletex with you.

- - - - - - - - - - - -

Jarkko Räsäsnen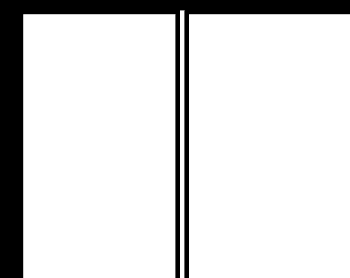 www.jarkkorasanen.com


Wolfram is a narrative about returning to nature, that is based on images generated with 2 dimensional game of life algorithms. Also a signal that was sent to outer space in 1970's is included in the adventure.

Jarkko Räsänen is a Berlin/Helsinki based media artist working with video, photography, sound installations and software design. He is interested in human machine interaction and in the concept of realism in relation to audiovisual media.

- - - - - - - - - - - -

Kari Yli-Annala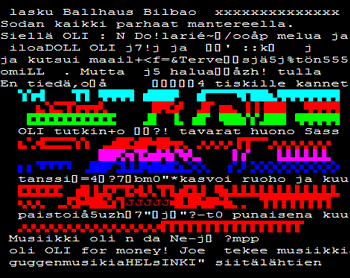 www.northernvideoart.net/ARTISTS/kariyliannala

DOLLARIPRINSESSA (Dollar princess)


I´m a moving image artist, researcher and nomadic teacher / lecturer. My work is based on automatic translation and the mistakes which are created in the process. The starting point is Bertolt Brecht´s song "Bilbao"´s automatic Google-translation into Finnish. It ended up to be a dadaist text where you can still recognize some of the features of the original song. I included also the words "Guggenmusikia Helsinki" as a reference to the ongoing project where the mayor of Helsinki and the director of Helsinki City Art Museum want to bring Guggenheim museum to Helsinki, in order to reproduce so called "Bilbao effect". Also this process is full of mistakes and problems in translating the aims of different players.

- - - - - - - - - - - -

Guillermo Blanco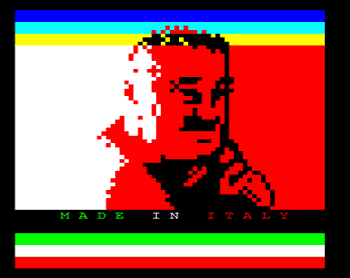 www.soundcloud.com/drvector


Guillermo "Dr. Vector" Blanco is an Amiga enthusiast, an italo disco legend and a gym chain owner from Rome, Italy.
- - - - - - - - - - - -

Janne Suni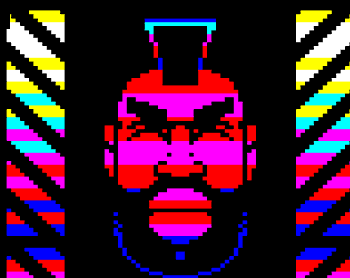 www.fairlight.fi/tempest

Janne Suni is a time traveller from 1980, who is cocky enough to think he can squeeze something visually pleasing out of the archaic teletext format. Suni is most comfortable working with very limited fixed palettes consisting of conflicting colors. In the present time he plans to start a long and successful career in teletext graphics. "The road begins here. Teletext is the future"
- - - - - - - - - - - -

Seppo Renvall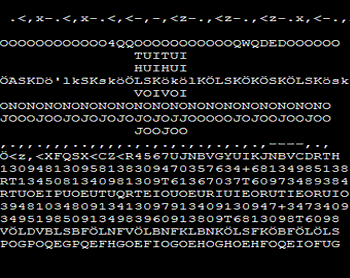 www.northernvideoart.net/ARTISTS/sepporenvall
Seppo Renvall's wide-ranging, multi-faceted production stands at the apex of the Finnish experimental moving image. In Renvall's films personal material is often combined with a physical re-working of the properties of the film.
And
- - - - - - - - - - - -

Erkka Nissinen
Nathaniel Mellors

Special thanks to:
- Microtel a project created by Lektrolab
- XL art space / Indian Summer store
- Matti Rämö YLE