FISH
FixC co-operative / VILKE Collection showroom in Helsinki
Alppikatu 17 lh2 00530 Helsinki Finland
contact : fish (at) fixc. (dot) fi
-----------------------------------------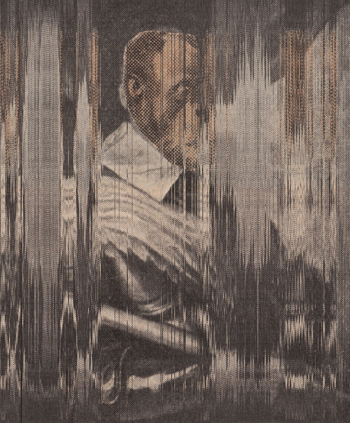 Uusi ja uusin aika II (Innocentius X), 2014, digital photograph (detail)
UUSI JA UUSIN AIKA II

Nov 27 - Dec 7, 2014


Jarkko Räsänen´s first solo exhibition in Finland presents a new series of digital photography and a video projection with the title "Uusi ja uusin aika II". Works are based on collages found from old Finnish history book that Räsänen found dumped to the front of a construction yard. The book was published in 1929. Many of the images were defaced by unknown schoolkids with cut-up faces and heads from 50´s comics and other sources of pop culture imagery. Räsänen selected iconic images of European modern history, scanned and processed them with his self-made photography software: The canvas prints show the "skeleton" images of the defaced portraits, that become revealed through recursive saving process of the high-resolution jpeg to the point where everyday photo-file standard cannot burn anymore information off the image – only the features defined worth seeing in the compression algorithm remain. The video projection on the other hand shows a 6 minute long loop of structural re-arrangement process of a single photograph.

Jarkko Räsänen (Finland) is a Helsinki/Berlin based media artist working with video, photography, sound installations and software design. He is interested in human computer interaction and in the concept of realism in relation to audiovisual media.
-----------------------------------------
Seppo Renvall
Nov 14 - Nov 23, 2014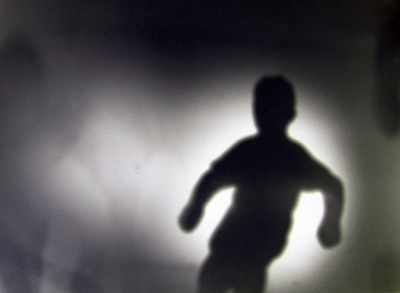 FOOTBALL BABY
Seppo Renvall works with various mediums including 16 mm , 35 mm and super 8 films and pinhole photography.
His works are widely shown in festivals and exhibitions internationally.

FOOTBALL BABY is created by exposing shadows of toy football players on photographic paper and composing the resulting images into a stopmotion video.
-----------------------------------------
Kari Yli-Annala
Oct 30 - Nov 9, 2014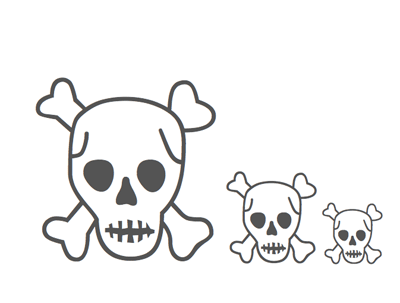 "A meeting in the middle", an installation which deals with cultural and private anxiety in relation to death and the dead.
The starting points for the artwork are near-death experiences from the artists childhood.
-----------------------------------------
Celebrating The first Foundation Day in Finland on 1st October 12AM-6PM VILKE collection
presents "Raketti", (1984) an installation by Pekka Nevalainen in FISH showroom.

The artist is present.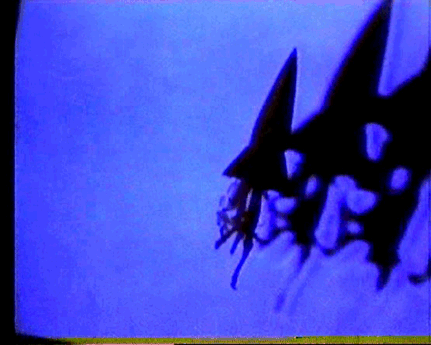 image: "Raketti" , 60min VHS, 3min sound on endless C-cassette, 1984
-----------------------------------------
Juha van Ingen
Aug 28- Sep 7, 2014

NEW WORKS

Wed 4th September concert at 6 PM Sarana: "A shared journey into the substance of the present."